Flamenco Performance in Atlanta
Flamenco Performance in Atlanta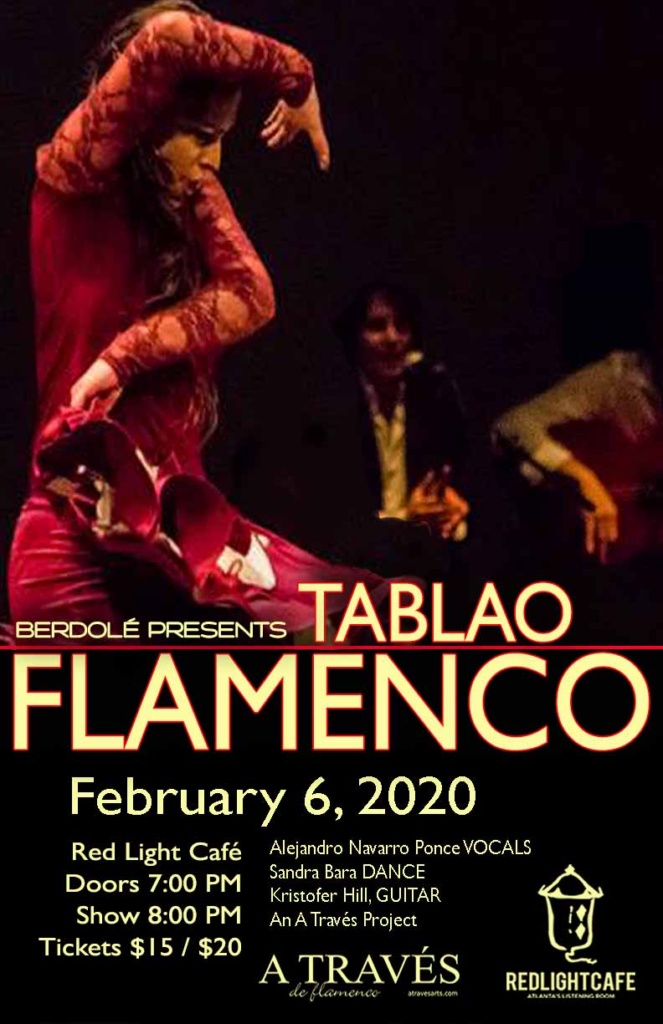 Berdolé returns to Red Light Café to present a live tablao flamenco performance on Thursday, February 6, 2020. In the spirit of back rooms and taverns of southern Spain, this showcase of flamenco is raw, unrehearsed, and fully improvised to create an electricity that audiences say sends chills through the air and brings tears to the eyes. It's a night of live guitar, singing, and percussive dance featuring elite flamenco artists in residence in Atlanta with A Través.
Tablao Flamenco
Featuring
Alejandro Navarro Ponce, vocals
Sandra Bara, dance
Kristofer Hill, guitar
Red Light Café, Midtown
553-1 Amsterdam Avenue, Atlanta, GA 30306
Doors: 7:00 PM
Show: 8:00 PM
Dinner menu available
Tickets: $15 advance / $20 at door
All ages welcome.
ALEJANDRO NAVARRO PONCE, Vocals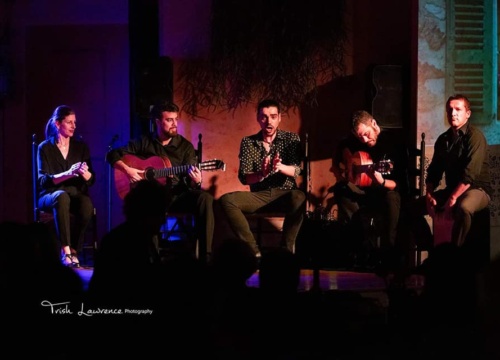 Trish Lawrence Photo.
Alejandro Navarro Ponce, originally from Mairena del Alcor, Seville, has been performing flamenco since he was 16 years old. Talented as a guitarist and singer, he has a career performing in tablaos (flamenco music and dance theaters) across Andalucía and has toured Spain with his group Retales Flamencos. As an accompanist to dancer Sandra Bara, he also has performed in major theater productions in important arts festivals across his own country and throughout Europe, and he appeared in a National Geographic documentary about the Cuban-born dancer Bara. He currently performs regularly at Cava, a flamenco tablao in Miami.
SANDRA BARA, dance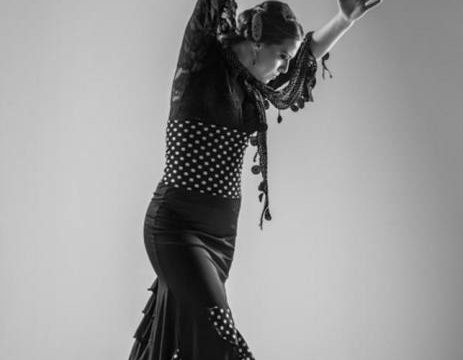 Sandra Bara has been on stage performing flamenco dance since age eight. She was born in Havana, Cuba, where she performed as a child in dance productions by the Gallego Artistic Society, as well as competitions in which she won first place for two consecutive years, in the category of flamenco and Spanish dance. At age 12, she entered the professional dance conservatory directed by Laura Alonso and Spaniard Paz Díaz Lemus de Santander, and became a lead dancer and soloist for the flamenco company Aires. She spent her teen years performing in festivals and theaters across Mexico, France, and Cuba. She later received accolades in her home of Cuba for best flamenco group and best video in the Festival Cuerda Viva de Ciudad de la Habana. Since 2010, she has been performing in the United States of America and London, and studying and performing in Spain, most recently presenting her own production, "Vivencias de Ida y Vuelta," in Mairena del Alcor, Seville.
KRISTOFER HILL, Guitarist, composer, educator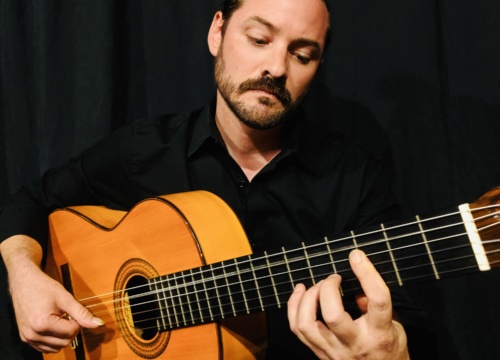 A graduate of Arizona State University, Kristofer Hill had the opportunity to study with renowned composer Daniel Lentz & performing artist Richard Lehrman. There, he developed his skills by composing for modern dance performances and accompanying ballet & modern dance classes on piano, guitar, and percussion at ASU for 10 years. He has spent the last six years studying flamenco guitar, singing, and dance in Seville, Spain, with Juan del Gastor, as well as performing in Andalucía, Spain, with various artists and academies. He has worked and performed for the schools of Juana Amaya, Jose Galván, Luis Peña, Juan Polvillo, y Flamencos por el Mundo. In 2014-2015 he had the honor of performing with el maestro José Galvan and his flamenco dance company and performing at the Peña Torres Macarena for the Homenaje of Jose Galván in January 2016. He has performed as principal guitarist with internationally renowned artists such as Carmen Ledesma, Jose Galván, Javier Heredia, and José Méndez. Kristofer currently performs and teaches internationally as an independent artist and works as a guitarist for flamenco dance companies such as Carlota Santana: Flamenco Vivo in New York, Inspiracion Flamenca in Phoenix, José Galván in Seville, and Flamenco or la Vida, also in Phoenix. Some of his recordings & compositions for dance have been performed at the Joyce Theater, NYU, Times Square,and at the Bram Stoker International Film Festival. He has also performed live at Phoenix Symphony Hall, L'Usine in Geneva, Museo del Barrio: NYC, Teatro Alameda in Seville, and Woodstock, NY, as well as many other international venues. His music can also be heard in the Sony Pictures 2010 release of Universal Soldier III: Regeneration, available on DVD and on Netflix.